SOLJA worried of reporter Yusuf's plight
– It appeals to SL, Ethiopian governments to see to his release
– Announces creation of rights and ethics committees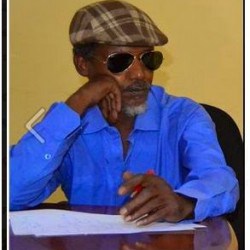 The Somaliland Journalists Association Chairman Mr. Mohammed Abdi Jama alias Huuto has expressed his worries over the whereabouts of Somaliland journalist Mr. Yusuf Mohammed Hassan of Somalilandsun.com, a local English news website who is reportedly in an Adiss Ababan jail.
In a press statement released on Sunday Mr. Huuto appealed to both the Ethiopian and Somaliland governments to work towards his release.
The statement was concerned about Mr. Yusuf's situation, given the fact that he has reportedly been behind bars for the last two months.
Mr. Huuto said that the reporter was last known to have traveled to the neighboring country of Ethiopia where he was jailed. He added that unconfirmed sources have it that he is currently jailed in Addis hence is to be arraigned in court soon and that he is accompanied by a fellow suspect who is reportedly of Caucasian origin and unknown nationality.
Mr. Huuto pointed out in the statement that SOLJA had made efforts for the release Yusuf by seeing both the Somaliland and Ethiopian state officials at their Hargeisa consular office, but to no avail.
"I do not see any tangible effort made by the Somaliland government to address this issue of getting the release of the reporter", the statement emphasized.
It continued seeking the reporter's freedom, "for the second time" by appealing to both governments hence seek details on his plight and reasons of arrest.
The statement also announced the creation of two committees that would be charged with the defense of scribes and that of ethics.
The statement also thanked the government for the release of two journalists who were recently arrested at both Berbera and Sanaag; Mr Abdillahi Soofariste and Mr Barkhadle Mohamuud respectively.
It also thanked aggrieved personalities from both the private and public sectors who addressed their complaints to the journalists' association hence said that SOLJA was looking into the matters.