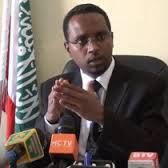 Somaliland High Court Chief Of Justice Puts Forward A New Way Of Tackling Journalist Arrests In Somaliland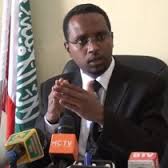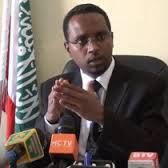 We should Adopt Special Law to deal with cases involving the Press" Somaliland's Chief of Justice prof Adam also dashed the detention of Members of Horn Stars Band
Hargeisa(The Indepent) The High Court Chief of Justice of Somaliland H.E. Prof Adam Haji Ali Ahmed held a press conference on Monday in his chambers in wich he delineated the adoption of new system in wich the arrest on journalists illegally will be tackled. Prof Adam underlined that any one complaining about specific journalists or the press will be orders to put forward his complaints to court to further analyze his case and complaint.
The Chief has also reiterated that a journalist undertaking his daily activities could not be detained illegally. " We have followed a new way wich dictates that both press and journalists could not be arrested or detained while they are undertaking their journalistic activities. If the journalist breaks the law or commits a crime against the Press Law, the court will issue a warrant." Prof Adam, the Chief Justice, went to say, " Sometimes, the police officers have breached the rights of journalists as they keep the journalists in detention without a court Warrant.
Lastly, the Chief of Justice has dashed the detention of Horn Stars Band. The security forces of Somaliland detained four local musicians after performing a music show in the capital city of Somalia, Mogadisho.
Prof Adam uttered, " The musicians, sultans and celebrities are of different case from the press. " That is the responsibility of the police officers. But they can demand a warrant from the court," he added.
Never the less, Somaliland Government has recently detained sultans, Journalists and musicians. Journalists are more likely imprisoned due to their release of embezzlement, mismanagement of public property reports and so on.
SOLJA officers have strongly condemned the detentions and call on the goverment to refrain from oppression of the media.