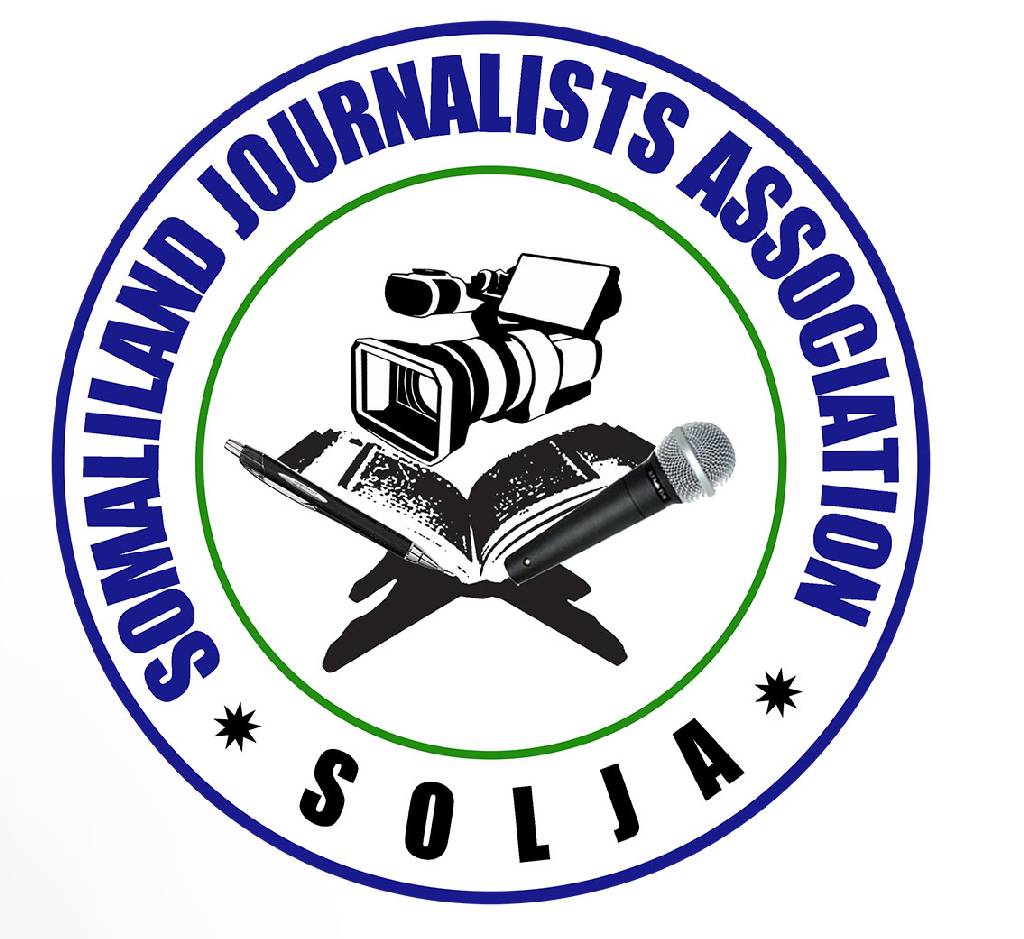 PRESS RELEASE: ACKNOWLEDGMENT
Somaliland Journalist Association SOLJA is grateful the judiciary group especially Sahil region
court who redeemed their freedom four reporters in which the Sahil mayor has imprisoned
them illegally.
SOLJA already declared the action of the mayor to detain the reporters was wrong, and he went
outside the legal system of the country in particular has fractured the freedoms of the basic
rights of constitution and Media Law and both guarantee their journalists and community of all.
SOLJA believes that the media should perform constitutional obligations and deliver the
community whatever serving any progress, and challenge any action can lead to problems for
Journalists of Somaliland took a big role in the building of the country, and are committed to its
development. So they will have no fear any action against the responsibility to stop
transmission of the interest of the country.
SOLJA is welcoming the action by the Sahil region Court to release the journalists who faced the
difficult problem in the period they imprisoned and the illegal orders of their custody sentence,
they met with the days they are in the detention complexity.
SOLJA is commending the judicial authorities to take action against the officials who abuse the
power that they are responsible to the society and to punish their actions, as the law is equal to
all.

Although judicial has laid down a good action, it seems that the some officials haven't regarded
to the law, SOLJA association has submitted the judiciary and the Constitutional Court cases
against that actions, and I am confident how long it takes to endure that issue until it yields.
Mr. Mohamud Abdi Jama
Somaliland Journalists Association (SOLJA) Chairman