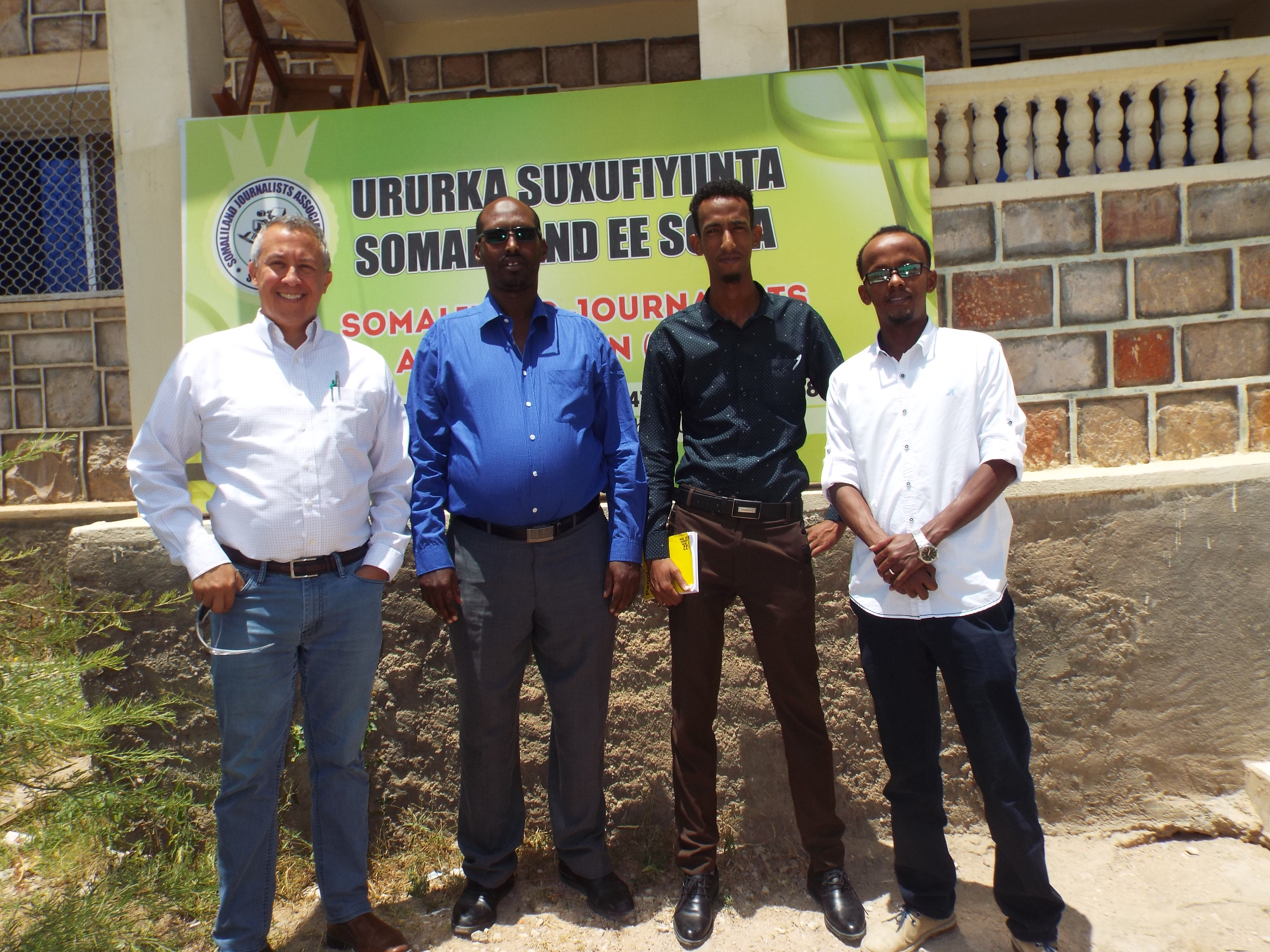 SOLJA and NED Meeting: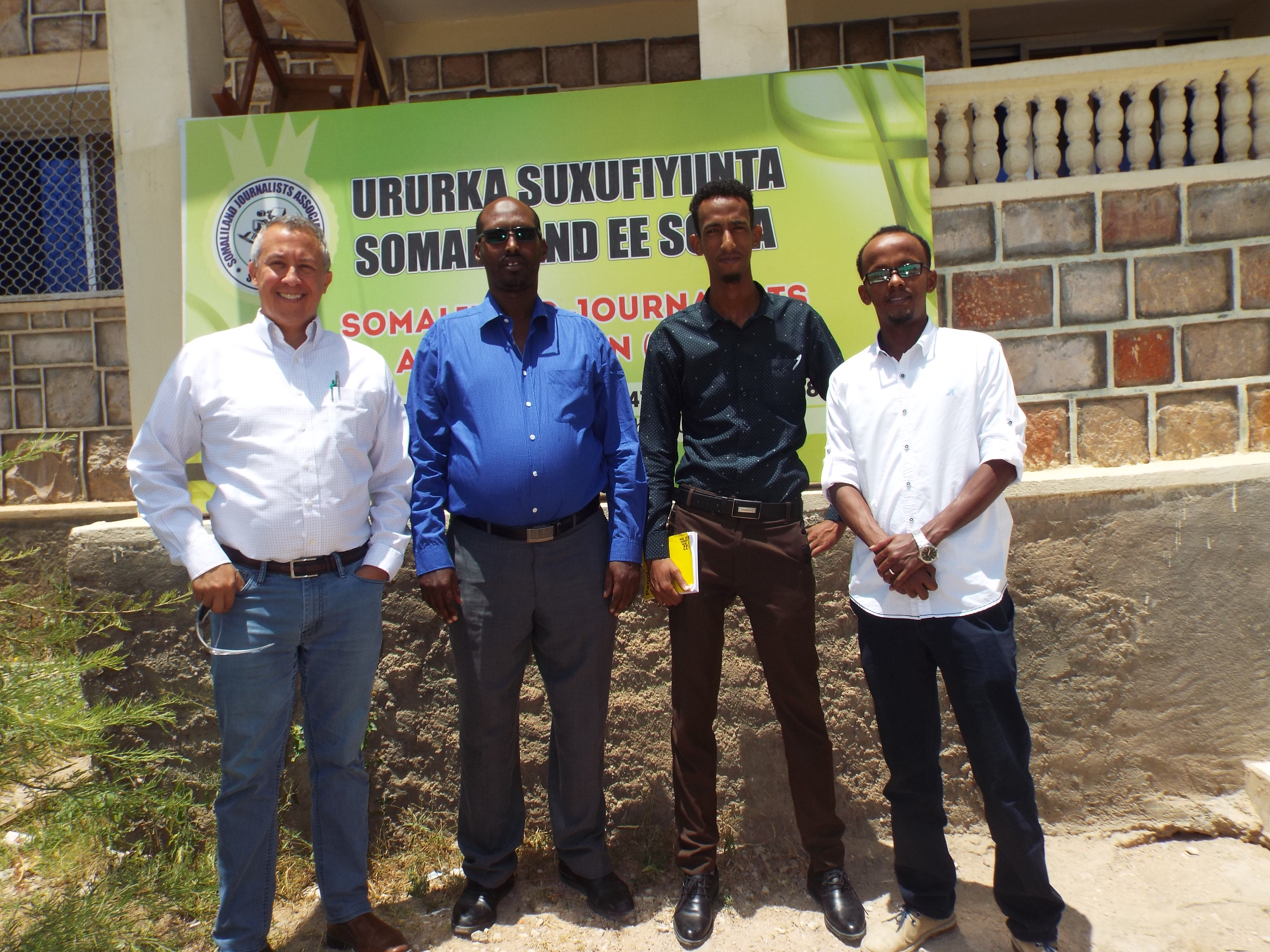 On Tuesday, 20 September SOLJA have a meeting with NED- National Endowment for Democracy. NED is an International organization that works for the preservation of Democracy and media independence. To start with, the meeting participants were Eric Robinson, NED Senior programme officer, Mohamud Abdi Jama, SOLJA Chairman, Yahye Mohamed, SOLJA Executive Director and Liban Abdi Hassan, SOLJA Programme Coordinator.
This meeting was very interactive and the Somaliland democracy discussion was on the table. The governance, Parliament, Elections and how these political changes are affecting the Human rights expression, the democratic values and the Independence of Media in specific.
Moreover, strengthen the working relationship between NED and SOLJA was the top of the Agenda. Because on behalf of SOLJA we are very grateful that NED is ready to exceed supporting SOLJA to align its vision and assist protecting journalists whiles the ultimate objective is the tightening of freedom and democracy across the nation (Somaliland).
Since, NED promised they will precede the hold on Submitted SOLJA proposal on January.