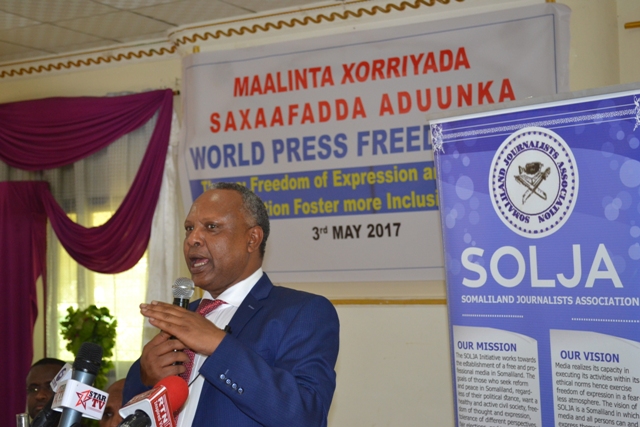 SOLJA Conducted Celebration Event on World Press Freedom Day
Kindly find a small snapshot report with Pictures! on today's World Press Freedom Day ceremony conducted by   SOLJA.
SOLJA is very keen to keep on striving to create an enabling environment for them to practice their journalism work without intervention.
Have a look the Theme of the year and how SOLJA Localized plus penal discussion on this theme. We will share with you the outcomes and narrative in the coming weeks if you prefer.