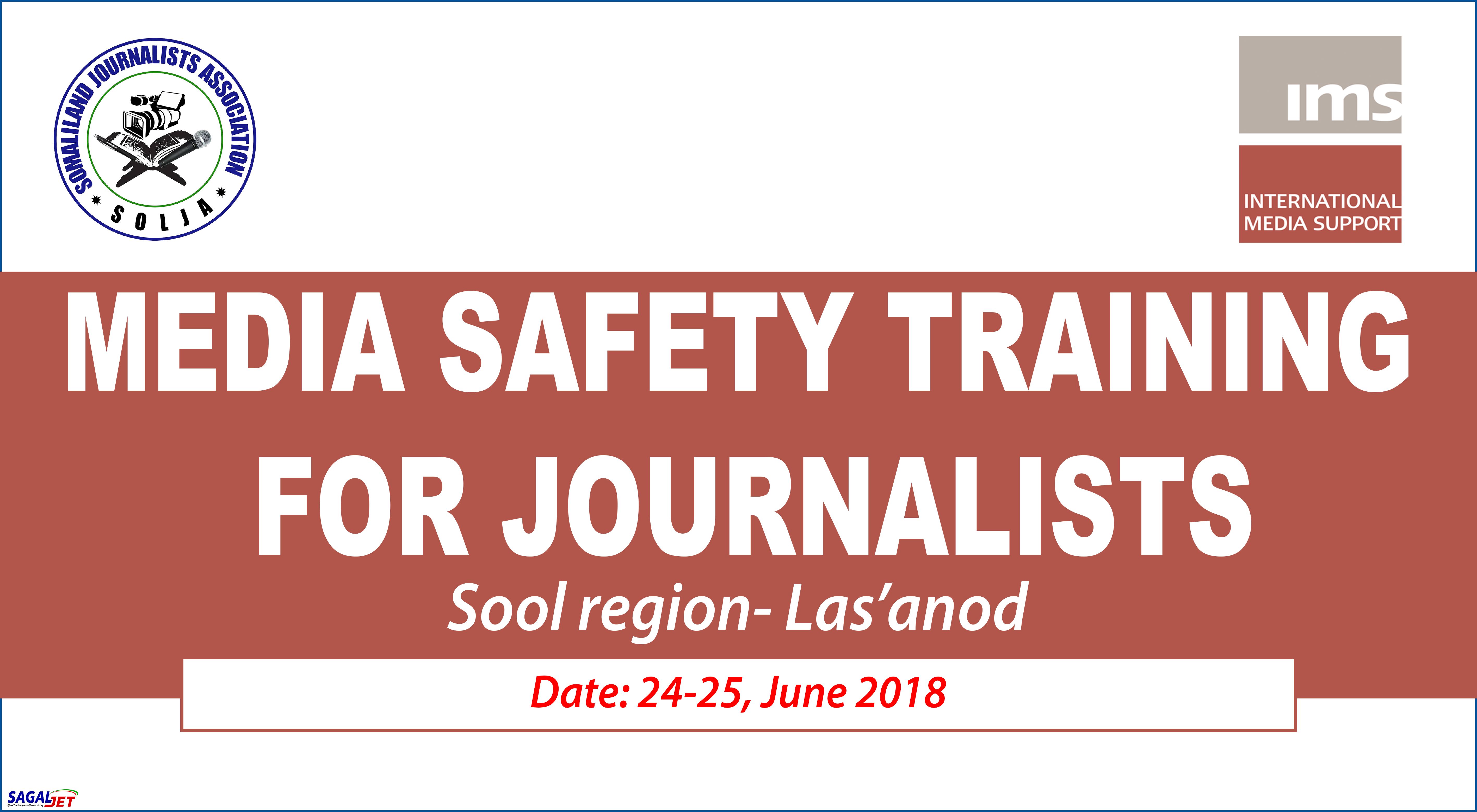 SOLJA Held Training about Media Safety in Sool Region
on 24-25 June, 2018 Somaliland Journalists Assocition (SOLJA) has successfully completed a 2 day training with 20 individual Journalists from different media houses both private and public.
These two days training is about how the Journalists are reporing safely from Sool region, the main objective was to learn journalists how to operate their work as a safely and avoid risks faced during reporting and stay safe.
Last years Solja struggle to train more Journalists to increase their skills and education in all Somaliland regions. a few days back in Ramadan there were a conflict between Somaliland and Puntland wich was take place in Region, so as to practice and survive their live SOLJA organized and Conducted it.