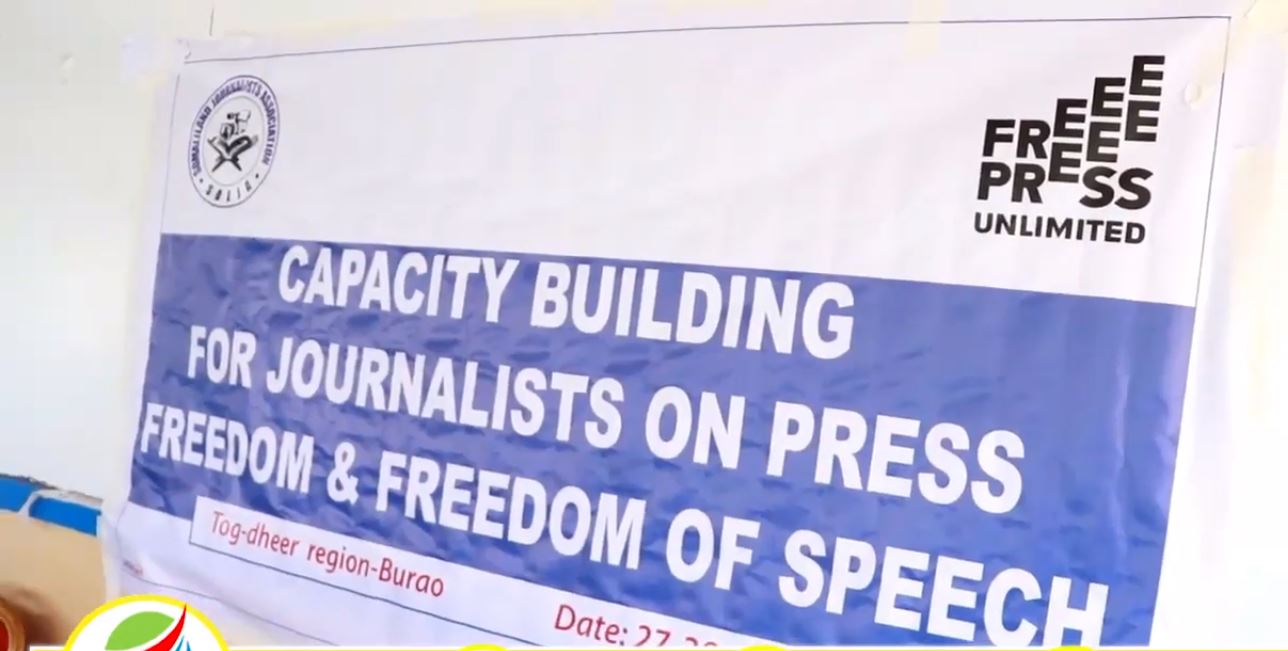 SOLJA conducted two days training on Press freedom & freedom of speech in Burao
Burao-A two day Capacity Building for Journalists on Press freedom & and freedom of speech drawn from Togdheer region of Somaliland organized by Somaliland Journalist Association "SOLJA" opened today in Nasteho Hotel , Burao City.
Mr. Liban Abdi Hassan, the Programs Coordinator of Somaliland Journalist Association "SOLJA" speaking during the opening ceremony Mentioned that the main objective is to improve media practices and standards. This will be achieved through training activities targeting journalists from all media outlets and houses in a country that needs to positively interact and communicate with the rest of the world and benefit from access to information in a very dynamic environment and that the training courses was crucial for their day to day work and that it was necessary for equipping local journalist with the necessary skills to deal with complex stories in the Togdheer region and country of which most Journalists lack.
Mr. Liban highlighted "This training we will discuss about what the freedom of media, freedom speech, freedom itself and the limitation of freedom"
Some of the journalists those whose participated the training was thanks to SOLJA for their outstanding performance of providing trainings for Journalists in Togdheer Region, and promised to work closely with SOLJA.