Working since 2003
About SOLJA
.
Somaliland Journalist Association (SOLJA) is a non-governmental, non-political, and nonprofit organization founded in Somaliland on Feb 2003 by a group of professional journalists and media experts. The reason found was to defend, develop, and build free, independent, and transparent media that promotes access to the right to information, and right to freedom of speech and expression in Somaliland. SOLJA strives to empower, strengthen the capacity of its members, and ensure high standards of Journalism/reportage in Somaliland.
It's legally registered in Somaliland as "Somaliland Journalists Association" with valid registration Certificate No. 43.781.2022M/J. SOLJA has its head office in Hargeisa the capital city of Somaliland and operates across Somaliland.
Currently, SOLJA has a total of 800 Journalists and 56 media houses representing all regions of Somaliland.
more about us
OUR VISION
Envisions the existence of free, independent, and transparent media and regulatory system that is working and ensuring media pluralism, right to freedom of expression and information is guaranteed in law and respected in practice
OUR MISSION
SOLJA's mission is to defend, develop, and build independent and transparent media through capacity development on all spheres of policy, legal and regulatory framework governing media in Somaliland, knowledge and skills of media personnel and journalist and ensures professional ethics and standards up to degree of plurality and diversity of the media in Somaliland.
Who we Represent
Somaliland Journalists Association Represents Media Professionals and Media Houses
What We Do
Provide technical assistance, and ensure safety and protection of journalist, include journalist legal aid fund and other projects and programs that are promoting journalists' welfare.
Capacity Building
Capacity Building Programs including trainings, Degree and Diploma education
Advocacy
SOLJA advocates for media freedom and freedom of expression in Somaliland.
Protection
Journalists' Safety protection and DATA protection like cyber-security and PPE.
Inspiring
SOLJA encourages Journalists through Cawe Media Award and other programs
Mentorship
Coach, mentor and monitor media performance by providing technical assistance
Defending
SOLJA stands for defending Somaliland Journalists and Media institutions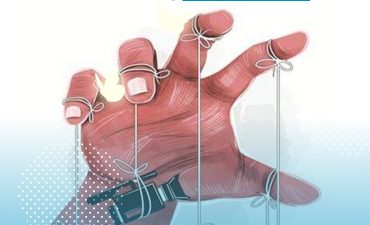 June 12, 2023
Descriptive Report on Media case 2022
A Media case report (2022) reveals that forty-two journalists were imprisoned in a variety of circumstances. The entire ...
Read More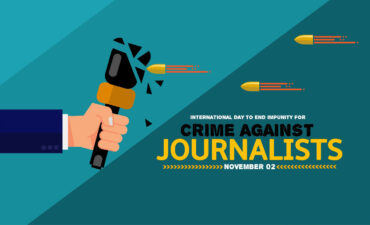 November 2, 2022
COMMEMORATION OF THE INTERNATIONAL DAY TO END IMPUNITY FOR CRIMES AGAINST JOURNALISTS
November 2 is the international day to end impunity for crimes against journalists. In 2022, the world will commemorate the ...
Read More