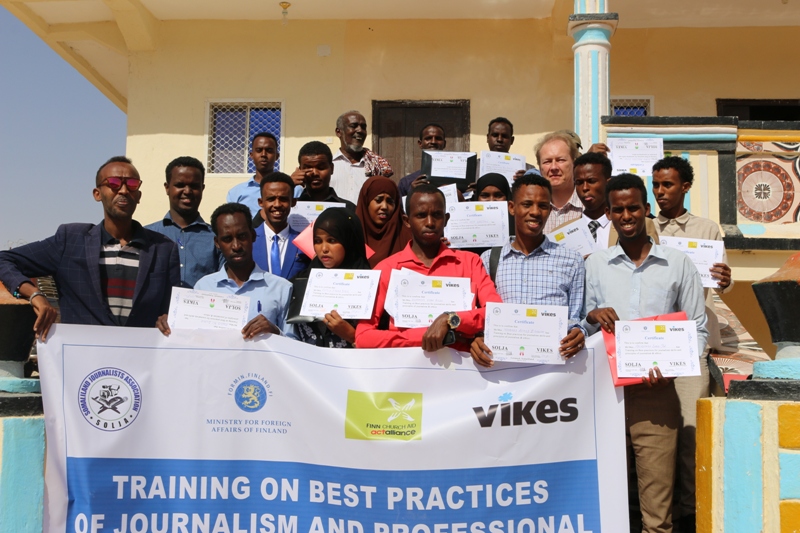 SOOL/Lasanod: VIKES and SOLJA Jointly Conduct a day Training
Vikes Conduct a 3 day Training on Training on best practices of Journalism and professional Ethics drawn from SOOL regions of Somaliland jointly organized by Somaliland Journalist Association "SOLJA" and VIKES,The Finnish Foundation for Media and
Development  opened 05 march at Lasanod Mr. Mahmoud Jama Ahmed, chairman of SOLJA speaking during the opening of the three days training on the principles of Journalism and Ethics said, "The main objective this training is to improve national media practices and standards.
This will be achieved through training activities targeting journalists from all media outlets and houses (governmental and non-governmental) in a country that needs to positively interact and communicate with the rest of the world and benefit from access to information in a very dynamic environment.
Veteran Finnish Journalist Mr. Peik Johansson, the Somaliland/Somalia program coordinator for VIKES, opened the first training session by stating the objectives of training in which he began by saying, "The aim of this training is to promote the professional Ethics and media diversity as the foundations for the democracy and social development which was followed by the introduction of the VIKES, The Finnish Foundation for Media and Development.