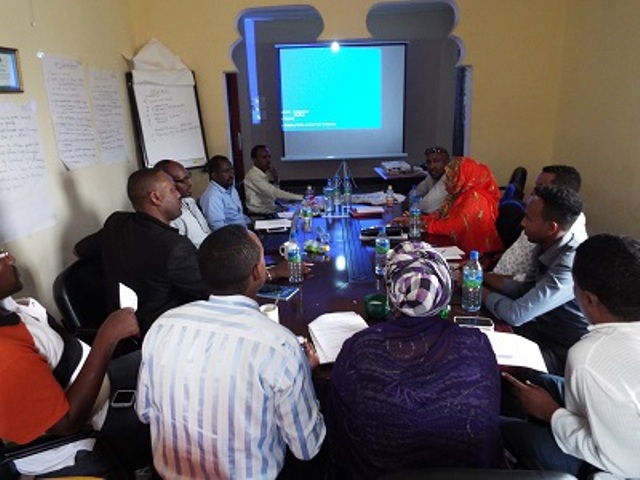 SOLJA Approves Reforms Governing Media & Journalism is Practiced Locally Press Statement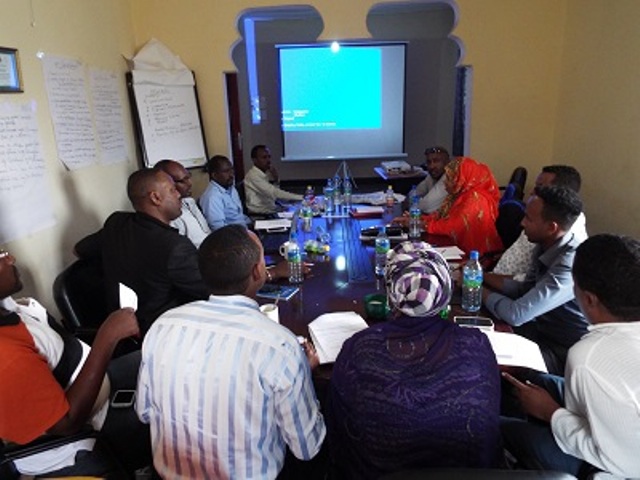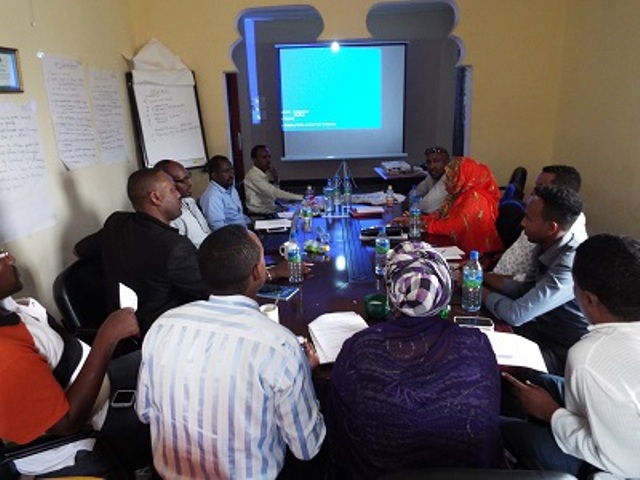 The fifth Governing council of the Somaliland union of Journalists-SOLJA held its first session at the Association's headquarters in central Hargeisa on Wednesday.
The highest council governing SOLJA was represented by twelve (12) members of the 15 that make up the council.
The summit reached far reaching resolutions after receiving reports from the chapter's regional leaders as well as the national Chairman & his Secretary General who briefed as from 7th January 2015 when they were ushered into the office after being declared winners in Association elections.
The meeting also explored and approved a six months plan of the professional body. The national Chairperson, V-Chair and Sec. Gen. expressed regrets on the abuses meted on press members who are in detention, in hospitals and the steps to be taken in defending the rights of its comrades.
Contracts executed with international organizations, projects implemented, accountability for funds received, establishing media institution & a library reserved for members of the press at the Association's headquarters in Hargeisa were some of the agendas for discussion at the conference.
The summit debated at length before resolving to enhance the agitation for freedom of speech.
Among the resolutions reached at the conference were;
To ensure respect for press freedom and inhabiting hindrances to limiting this course. To this end SOLJA shall champion for reinstatement of Hubaal & Haatuf newspapers.
To come up with alternatives in solving disputes arising from media mal-practises.
To provide penalties for breaching codes of conduct and not adhering to professional etiquettes.
To extend supporting hand to members in poor health conditions.
To liaise with international organizations championing press freedom.
To link members to the secretariat to gain from facilities at the offices.
Lastly but not the least, the governing council of the professional umbrella body voted by simple majority to employ permanent staff at the headquarters.
It was also endorsed to establish data register of all journalists practising in the country after carrying recruitment drive.
SOLJA reiterated the need to sieve the trash in the local media profession and enforcing best media practising approaches.
SOLJA gained fame and reputation when its effort was acknowledged by international organization advocating for journalists rights.