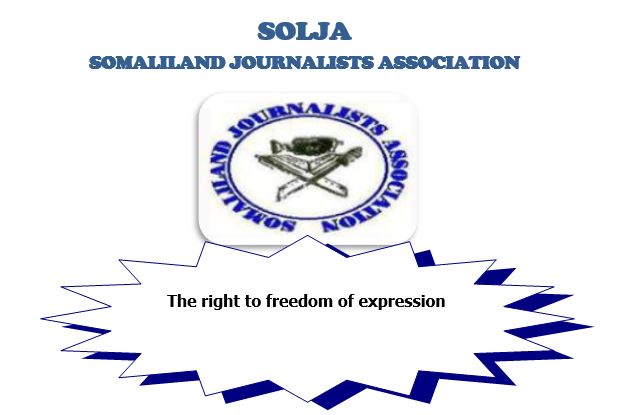 Quarterly Monitoring Report January – March
INTRODUCTION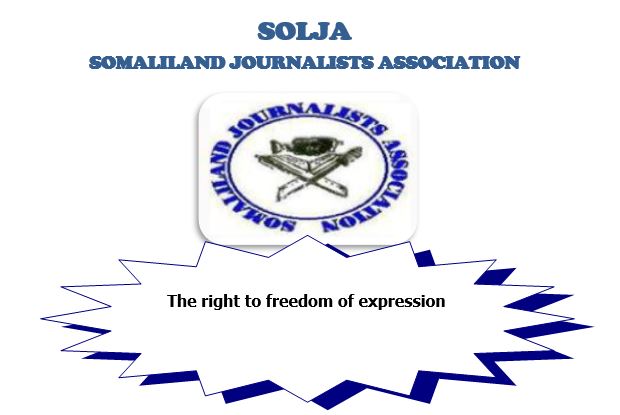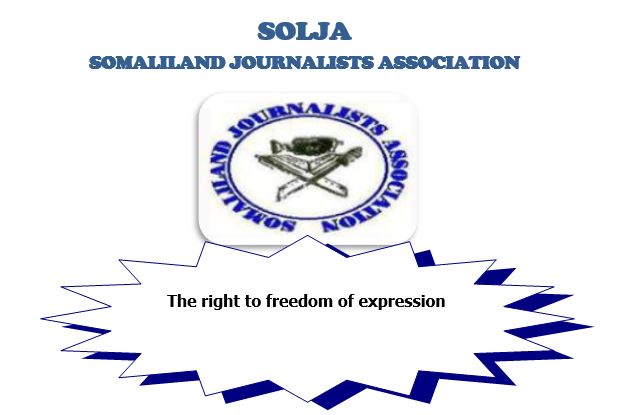 SOLJA is non- profit, non partisan, independent and professional association, the aim of the association is to promote the rights and freedoms of media, empower journalist as to ensure the capacity of journalist and expand the boundaries of  freedom of speech and expression.
The association brought/brings together local journalist in all Somaliland regions.
The aim of the quarterly Monitoring Report is to give comprehensive information to stakeholders about the press freedom in Somaliland on quarterly basis. This report summarizes trend and challenges of press freedom as well as achievements made by Somaliland Journalists Association SOLJA towards promoting press freedom in Somaliland.
2-   Objectives
Ø  Monitor and document freedom of expression violation throughout the country and share it with SoLJA members and local and international partners
Ø  Support journalists that are allegedly accused of deformation by government officials as to prevent detention and persecution.
Ø  Engage international and local partners in the protection and advocacy for Somaliland journalist
Ø  Compile quarterly reports  as to feed Solja's annual report which examines media development indicators in compliance with UNESCO standards
3-Freedom of press  
The situation of Somaliland press freedom remained the same despite there were some efforts made by the government particularly the ministry of information and the ministry of interior but little progress have been achieved towards freedom of expression in general and freedom of press in particular
Suspension of Media station
There are no suspended or closed media stations Since January however; the independent Somaliland newspapers Hatuf and Hubal and their associated websites are still on suspension. On 01/01/2015, the judge of court announced that he closed the case of Hubal newspaper and has released an order to free Hubal newspaper but on 12/01/2015 attorney appealed the case. Since then, signals of lifting suspensions on Hatuf and Hubal newspapers have not appeared due to limited advocacy by local and international media partners.
Detention of Journalists
The number of Somaliland journalists arrested in the first quarter of 2015 has not decreased compared to the last quarter of 2014. Starting from January first 2015 – April first 2015, 9 journalists have been arrested by Somaliland police in various regions in Somaliland. The majority of journalists were accused of deformation over government officials.
Physical Damage
On February 9th 2015, the special guard of Burao governor beat Kalsan TV reporter Ahmed muse (sakaaro) brutally, the journalist has suffered severe pain on his teeth.
Escape
On March 27 2015, Somaliland journalist (Mohamed Jirde) who reports Harowonews website from Borama escaped from the police to neighboring country Ethiopia once he found out that police are looking for him as result of his opinion expression.
4-Achievements
SOLJA has made remarkable efforts to protection of journalists from detention and persecution. Due to lack of proper media legal frame, SOLJA has established prevention mechanism for Somaliland journalists which is based on comprehensive communication with the Somaliland journalists and the Somaliland officials including ministry of information and ministry of interior.  Working together with Somaliland journalists and government officials closely, enabled SOLJA to communicate with respected government officials once journalist reports to SOLJA about his/her situation or Solja finds out that journalist is arrested or his/her rights to access of information is denied.
Since January, the average hours that journalists were kept in police stations/prison have been reduced significantly to an average of 2 hours; only two journalists out of 12 journalists arrested were kept in police stations/prison an average of 4 days. Despite the prevention mechanism is alternative approach more needed to be improved to Somaliland better freedom of expression.
5-Challenges
Solja expresses its deep concern over growing power exercise by government officials on the way to journalist detention without following legal procedures since the majority of journalists were arrested as result for spreading information about corruption or nepotism by the government officials
List of Journalists arrested, from January first 2015- April first 2015
                                      Journalists Arrested
Name

Employer
Location
Date arrested
Date Released
1
Cali Xajar
 Somalichanel

Saylac

21/01/2015
23/01/2015
2
Axmed Ciil tire
Rayo TV
Borama
22/01/2015
22/01/2015
3
Barkhad Maxamuud Geedi
Kalsan TV
Burao
09/02/2015
09/02/2015
4
C/raxmaan Maxamed Cige
Royal TV
Hargaisa
08/03/2015
08/03/2015
5
Mubaarik Cismaan Siciid
Star TV
Hargaisa
08/03/2015
08/03/2015
6
Abdisamad Maxamed Abdillahi
Universal TV
Hargaisa
23/02/2015
25/03/2015
7
Maxamed Aden Dirir
Somalichannel
Hargaisa
28/03/2015
28/03/2015
8
Khalid Xamdi Axmed
Website
Hargaisa
28/03/2015
28/03/2015
9
Axmed Siciid  Maxamed
Kalsan TV
Berbera
01/04/2015
07/04/2015
                                           journalists wounded
Name
Employer
Location
Date
Barkhad Maxamuud Geedi
  Kalsan TV
Burao
09/02/2015
                                   Journalists escaped from the police
Mohamed Jirde
from Borama to Jijiga