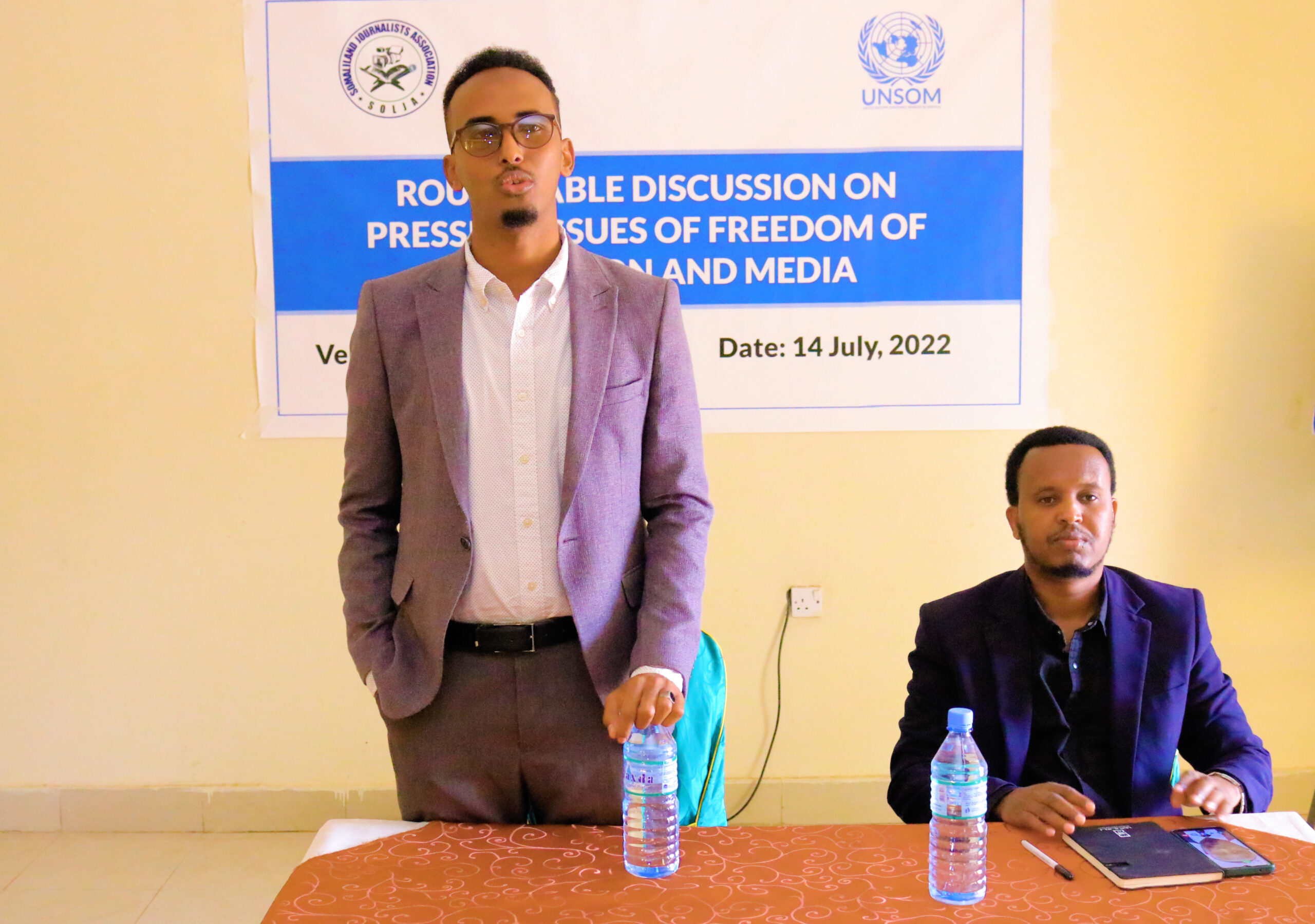 Roundtable discussion on freedom of expression and the media in Somaliland.
A roundtable discussion on the pressing issues of freedom of expression was held in Hargiesa, which was attended by a number of journalists representing various media houses.
The main objective of the discussion was to address the challenges, concerns, and gaps that exist that diminish freedom of expression and develop a common ground solution to at least have a conducive atmosphere for journalists to freely exercise their rights.
During the meeting, a series of preliminary core questions were asked to the participants with the intention of scrutinizing why the detention rate in Somaliland skyrocketed recently and the reasons behind the setbacks for Somaliland's freedom of expression and media.
Hence, the set of questions raised includes:
The causes of journalists' detentions
The procedures and protocols that police follow during detention operations
The major cases that journalists are arrested for
Journalists' mistakes that cause them to be prosecuted or at least get arrested and the solutions needed to reduce the unnecessary detentions of journalists
The aforementioned questions underpinned the core debate and discussion of the meeting so as to finally produce a durable solution to the forceful and unlawful detentions of the journalists.
In a nutshell, after a long day of discussions, journalists reflected on the questions from different angles and poured out their thoughts.